I like to periodically publish little collections of the illustrations I've done, partly because I'm a bit proud of some of them and partly because I want to make sure alternative media publications and individuals are aware that they have permission to use any of my artwork free of charge. Here's a link to my last collection.
This one's from "To Be Assanged: Notes From The Edge Of The Narrative Matrix":
From "We're Asking One Question In Assange's Case: Should Journalists Be Punished For Exposing War Crimes?":
From "Humanity Is Making A Very Important Decision When It Comes To Assange".
Here's one I did of pro-Assange organizer Emmy Butlin that I did just because she's beautiful.
I call this cartoon "The Lesser Evil". Might start doing more cartoons because I had fun with this one.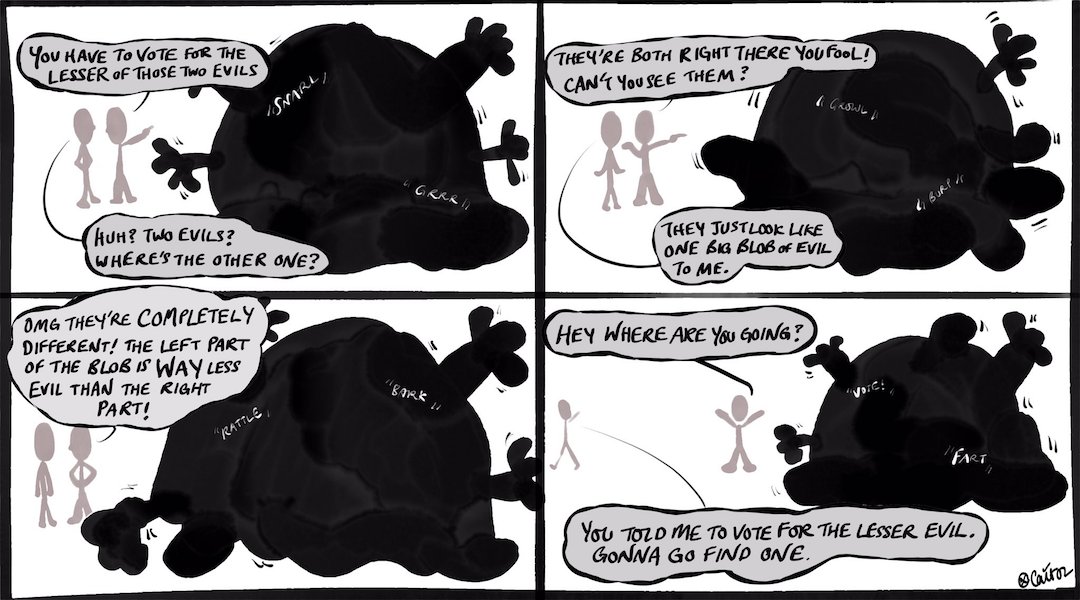 "We got him, boss." Brian Whitaker and his goon Scott Lucas after outing the identity of an OPCW whistleblower.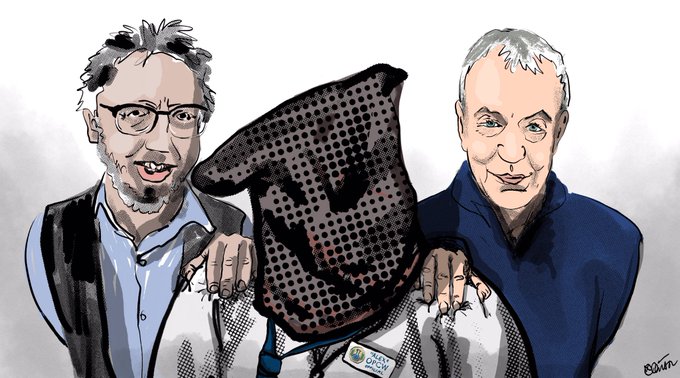 From "This Assange 'Trial' Is A Self-Contradictory Kafkaesque Nightmare":
From "Judge Releases Manning After Suicide Attempt, Effectively Fines Her Supporters $256,000":
From "The Belief That Everything Will Be Fine Once Trump's Gone Is More Dangerous Than Trump":
From "Nine Thoughts On COVID-19 And What's Coming":
From "Liberal NPCs Hate Russia, Conservative NPCs Hate China":
From "All The Craziest Things About America Are Being Highlighted By This Virus":
From "Mike Pompeo, Devourer Of Worlds":
From "We Are Ruled By Wizards":
From "My Qualifications":
_______________________________________________
Thanks for reading! The best way to get around the internet censors and make sure you see the stuff I publish is to subscribe to the mailing list for my website, which will get you an email notification for everything I publish. My work is entirely reader-supported, so if you enjoyed this piece please consider sharing it around, liking me on Facebook, following my antics onTwitter, checking out my podcast on either Youtube, soundcloud, Apple podcasts or Spotify, following me on Steemit, throwing some money into my hat on Patreon or Paypal, purchasing some of my sweet merchandise, buying my books Rogue Nation: Psychonautical Adventures With Caitlin Johnstone and Woke: A Field Guide for Utopia Preppers. For more info on who I am, where I stand, and what I'm trying to do with this platform, click here. Everyone, racist platforms excluded, has my permission to republish, use or translate any part of this work (or anything else I've written) in any way they like free of charge.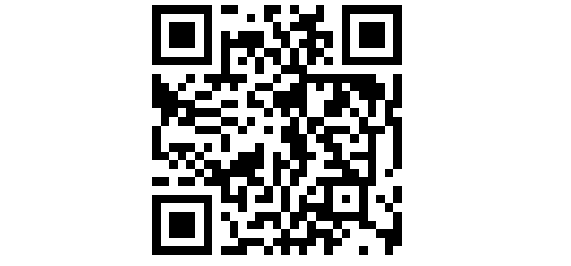 Bitcoin donations:1Ac7PCQXoQoLA9Sh8fhAgiU3PHA2EX5Zm2