WikiLeaks founder Julian Assange has been charged under seal by the Trump administration. This has been revealed by a purportedly accidental copy-paste error in an unrelated court document which used Assange's name, interestingly not long after it was reported to the Wall Street Journal that federal prosecutors "have considered publicly indicting Mr. Assange to try to trigger his removal from the embassy because a detailed explanation of the evidence could give Ecuadorean authorities reason to turn Assange over."
Insider sources have reportedly confirmed to the Washington Post that Assange has been charged. Because those charges are sealed, it's impossible to know what they are or how they're being justified. If you ask #Resistance Twitter, it's because it's #MuellerTime and Assange is about to be arrested under some mysterious charges involving WikiLeaks' publication of non-government, non-classified emails in 2016. If you ask QAnon cultists, it's because Donald Trump is planning to extradite Assange so as to rescue him and deal a fatal blow to the Deep State. If you ask people who actually know what they're talking about, however, it's most likely for WikiLeaks' Afghanistan and Iraq war logs and/or last year's CIA leak publications, and most likely using the Espionage Act. This would constitute a deadly blow to press freedoms, and arguably a greater leap in the direction of Orwellian dystopia than the Patriot Act.
It also proves once again that Julian Assange was completely right.
Indictment of Assange puts press freedom in peril (Letters) https://t.co/oDre6j2NM0 Many thought Assange was unnecessarily paranoid that the US intended to extradite him. He was right all along. #WikiLeaks

— Emmy B (@greekemmy) November 16, 2018
I've had so, so many arguments with people this year about Assange's publicly stated rationale for remaining in the Ecuadorian embassy, where he was granted political asylum by Ecuador's previous government on the basis that the US was seeking his extradition. The refrain that he can "leave whenever he wants" is extremely common, with Assange's detractors insisting that he'd never be arrested and extradited to the United States, and that he is instead hiding from (non-existent) Swedish rape charges. The narrative that Assange couldn't possibly be hiding from the same government which tortured Chelsea Manning has been aggressively promulgated by mainstream outlets like the The Guardian, as in this article by James Ball from earlier this year titled "The only barrier to Julian Assange leaving Ecuador's embassy is pride", claiming that "The WikiLeaks founder is unlikely to face prosecution in the US."
Ball's article includes the following galaxy-brained excerpts:
"Visitors, like fish, stink in three days."
"There is no public criminal case against Assange or WikiLeaks in the US, though Assange frequently says there is evidence of sealed indictments against him and his associates, and there have been publicly disclosed surveillance warrants against WikiLeaks staff, as well as FBI interest in Assange and his current and former co-workers (including me, as I worked with WikiLeaks for a few months in 2010 and 2011). There is no real reason to believe anything has changed with Assange's situation in the US." 
"The problem for both sides is that neither wants to lose face: Assange wants to be a symbol of resistance against an overreaching US state, and does not want to admit his asylum was about his personal actions and not those of WikiLeaks. Ecuador does not want to suggest it made a mistake in granting Assange asylum."
Ball was at best completely wrong, and at worst knowingly lying about the very real possibility of secret US charges. We know that the charges are from the US government, so they've got nothing to do with any rape or bail violation allegations. But the narrative that Assange is a stinky, stinky weirdo hiding in a cupboard has been so aggressively promulgated by imperial propagandists like Ball it's (for me at least) literally impossible to talk about Assange's plight on social media without some stranger coming up and spewing it all over the conversation.
Herpa derpa derp duhhhhhhhttps://t.co/kxxPnC2Enr pic.twitter.com/PSUq5BVuGz

— Caitlin Johnstone (@caitoz) November 17, 2018
And it's no mystery why that is. The alternative to making Assange the creepy rapist hiding from justice would be to acknowledge the possibility of what we now know for certain: that a vast, sprawling superpower, with so many extremely tight alliances that it is effectively the center of a globe-spanning empire, is working to extradite an Australian journalist from an Ecuadorian embassy in the United Kingdom so that it can punish him for publishing facts. Much, much easier to have him be the stinky cupboard man than the center of an assault on speech with implications stretching to all future generations and every corner of the globe.
Julian Assange founded an innovative leak outlet on the premise that corrupt power can be fought with truth and transparency. Corrupt power responded by silencing, persecuting and smearing him. In so doing they succeeded in slowing down the leaks, minimizing the impact of publications, and nullifying Assange's ability to defend himself, and in exchange they have publicly proved that his thesis was, and is, absolutely correct. There is a power establishment which uses lies and secrecy to manipulate and deceive us, and it hates having the light of truth shone upon it more than anything. We know that for certain now. There is no doubt whatsoever.
Julian Assange was never hiding from justice. Julian Assange is, and always has been, hiding from injustice. He has been proven right about his reasons for seeking political asylum from Ecuador, as he has been proven right about so very much before.
____________________
Thanks for reading! The best way to get around the internet censors and make sure you see the stuff I publish is to subscribe to the mailing list for my website, which will get you an email notification for everything I publish. My articles are entirely reader-supported, so if you enjoyed this piece please consider sharing it around, liking me on Facebook, following my antics on Twitter, checking out my podcast, throwing some money into my hat on Patreon or Paypal,buying my new book Rogue Nation: Psychonautical Adventures With Caitlin Johnstone, or my previous book Woke: A Field Guide for Utopia Preppers.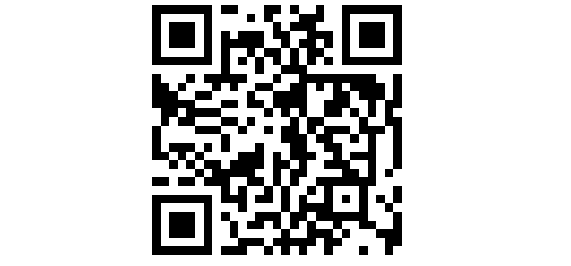 Bitcoin donations:1Ac7PCQXoQoLA9Sh8fhAgiU3PHA2EX5Zm2