Ha ha ha let's all laugh about rumors that Kim Jong Un might be dead because he runs a crazy backwards regime where the media are a propaganda arm of the state and the public is oppressed and surveilled and people are imprisoned for exposing the truth about the government.
~
"I sure hope those North Koreans get to have democracy someday like we have here. Lemme log off this search engine algorithmically stacked toward billionaire CIA-tied media and ponder whether I want Donald Trump or Joe Biden to continue the wars and oligarchic exploitation."
~
The US needs to constantly bully the world, drop bombs, patrol the skies with drones, torture people, arm terrorists, start wars for oil, starve civilians, and surveil everyone on earth while endangering us with nuclear brinkmanship, because if it didn't, the bad guys would win.
I mean can you imagine if the US stopped circling the planet with hundreds of bases, waging dozens of undeclared military operations, imprisoning journalists and obliterating every nation which refuses to bow to it? We might all find ourselves ruled by some sort of evil tyrant!
That's why it's so important to preserve the unipolar world order at any cost. If we don't all bend over backwards to help the US threaten everyone with nukes and wage endless wars around the globe, we might wind up under the thumb of a brutal oppressor.
I mean, a different one.
~
The words "I don't support war but" are always followed by a talking point that is being circulated to manufacture support for acts of war.
~
I'm sorry if I've been rude to those of you who've swallowed the establishment anti-China propaganda, it's just that you're all stupid and wrong and I don't like you.
~
"I guess you're unaware of this Caitlin, but China has actually committed human rights abuses." Nobody's disputing that, idiot. What's being disputed is that we should all be imperiled by nuclear escalations just because a few assholes decided the United States should rule the planet.
~
I've been told countless times in a matter-of-fact tone that if the US didn't rule the world with unipolar hegemony then Beijing or Moscow would, but I've never once had someone back this claim up with a solid argument. There's simply no evidence that it's true.
The only thing we know would change if the US didn't rule the world is US-centralized power structures would lose the ability to sanction disobedient nations into oblivion and gin up support for coalition invasions. Everything else is just baseless conjecture assumed to be true.
From what I can tell the belief that China wants to rule the world is premised on nothing other than projection of western evangelical and colonialist values upon a civilization that has never held those values. We assume they want what we want, and there's no evidence they do.
~
Impotently blaming other countries for the problems inflicted on you by your own leaders is about as effective as blaming the neighbors for your own husband beating you up.
~
Foreign policy is the most consequential aspect of government behavior. The elite manipulators clearly understand this, while the rank-and-file public (even its well-informed oppositional members) usually don't. The trouble is that foreign policy is too big and too remote for most people to really grasp unless they're actively shown how their money and resources are stolen to pay for foreign military aggression. And the billionaire media are highly invested in not showing them this.
~
"Oh no, Maduro is a narco trafficker!"
"Oh no, fentanyl is coming in from China!"
There's so much doofy drug war schtick being used to justify US imperialism lately. Like even if you accepted such claims as fully true, you have literally decades of irrefutable evidence proving that banning drugs has failed. Drugs should be legal and resources should be spent on treatment; the science on this has been very, very clear for a long, long time. Dumb enough still having a drug war without having to start actual wars defending it.
~
I would oppose the imperialist agendas against Venezuela and China whether they were full-blown communist or full-blown capitalist, yet cheerleaders for those agendas always say I oppose them because I love communism. It's never been an ideological game to me, but it is for them.
I oppose imperialism against Iran, Syria and Russia too; it's got nothing to do with communism. But for those who want to topple the governments of China and Venezuela it is, and they don't care how many lives they need to snuff out to win their sociopathic little game. These are people's lives you're talking about, but for them it's a game and all they care about is "winning". They want the right side to beat the left side and nothing else matters to them. It's depraved.
~
I can understand the logic of "vote for the lesser of two evils", I just can't understand why people only ever say that while pointing at one inseparably unified blob of evil.
~
Why do progressives keep babbling about the need to get "concessions" from the Biden campaign? You want Biden's handlers to lie to you and add more fake progressive policies to his platform that they'll definitely never see through if elected? It's just undignified for everyone.
~
Biden is just a symptom, in the same way Trump is just a symptom. Biden is the ugly, rapey, demented, blood-spattered mask that the empire deserves to be wearing, but in the end he's just a symptom of the disease behind the mask. Pay more attention to the disease than its symptoms.
~
It'd be cool if the military's artificial intelligence projects all start hitting a wall where the AI always gets to a certain level of intelligence and then says "What the fuck? You want me to help you KILL each other?? That's stupid, no. I'm gonna go start a band."
~
It's weird how many analysts in both alternative and mainstream media get by on using esoteric buzzwords, obscure references and complex concepts in order to sound intelligent. If only a few people can understand you that doesn't make you smart, it makes you bad at your job.
~
It sucks that Bono turned into a power-mad oligarch but worth noting that he also simultaneously lost all ability to write a decent song and his musicality got up and left. This happens because the ego has no access to inspiration and can only pretend or recycle old ideas. We have the creativity. Inspiration is on our side. Take hope.
~
The three most overlooked and under-appreciated aspects of the human condition are (1) consciousness itself, (2) the way compulsive thought patterns shape our experience and our lives, and (3) the effects of mass media propaganda. In that order.
~
That the human brain is capable of a drastic, transformational shift in its relationship with mental narrative is one of the most overlooked and underappreciated facts in society in general and revolutionary-minded political analysis in particular.
_____________________________________________
Thanks for reading! The best way to get around the internet censors and make sure you see the stuff I publish is to subscribe to the mailing list for my website, which will get you an email notification for everything I publish. My work is entirely reader-supported, so if you enjoyed this piece please consider sharing it around, liking me on Facebook, following my antics onTwitter, checking out my podcast on either Youtube, soundcloud, Apple podcasts or Spotify, following me on Steemit, throwing some money into my hat on Patreon or Paypal, purchasing some of my sweet merchandise, buying my books Rogue Nation: Psychonautical Adventures With Caitlin Johnstone and Woke: A Field Guide for Utopia Preppers. For more info on who I am, where I stand, and what I'm trying to do with this platform, click here. Everyone, racist platforms excluded, has my permission to republish, use or translate any part of this work (or anything else I've written) in any way they like free of charge.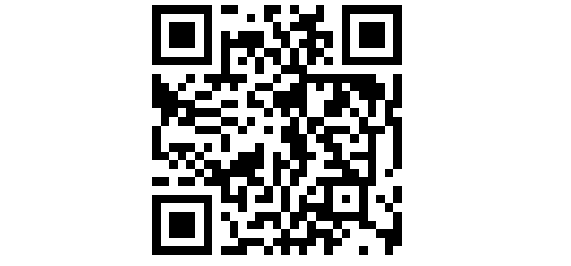 Bitcoin donations:1Ac7PCQXoQoLA9Sh8fhAgiU3PHA2EX5Zm2